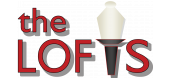 Resident Reviews
|Recommended: YesGreat Living here — I wish we were more strict on towing, otherwise very good.
|Recommended: YesIt is a great place to live with its location so close to campus — It is a good place to get if you want a nice apartment style place close to campus.
|Recommended: YesGood overall, but the structure of some rooms need repairs. — The small living space of the apartments is nice for people who have never had an apartment. Some people are noisy above you if you live on lower floors, but I like it. It keeps the life in the apartment complex. Not everyone is emotionless. Parking couldn't be better. I never have to worry about not having a parking spot.
|Recommended: Yes
It has improved since 2016 — close to campus don't have to pay to park within a short walk to the main campus has a pool and large patio area good internet
Thank you Noah for your review!
|Recommended: No
Good location — Never received furniture, roommate waited for quite a while. Good for engineering students being so close to classes
Thank you for taking the time to leave us a review and providing us with your feedback!
|Recommended: Yes
Nice apartment for college — Nice atmosphere and environment for an overall good college experience.
Thank you for your review, If you have any questions, or concerns feel free to contact our office.
|Recommended: Yes
Wonderful — Friendly, nice, convenient, great.
Thank you Kyle for your 5 star review! If we can be of any assistance please let us know! The Lofts Team
|Recommended: Yes
It is up and coming, the new employees in the leasing office are really on top of things. Once the interior finally gets rid of the carpet it will be great — IT's so convenient and you save on parking, a little pricey for what you're getting as it is not the most up to date building and the walls are paper thin but I have enjoyed my time here.
Thank you so much for your kind words and recommendation, Abigail!
|Recommended: Yes
Inexpensive, but you get what you pay for — Much less expensive than all the alternatives. Great on-campus location. Haven't used the parking. Staff are very friendly but a bit disorganized. The noise from the trains is awful and they go by all hours of the night. The exterior lights are ridiculously bright and they point towards the building instead of away, I've had several friends buy blackout curtains for the windows. The building had two fire alarms in a week which is not encouraging.
Hi Joshua, thank you for your review and feedback on The Lofts! As always, if you have any questions please feel free to stop by the Leasing Office or give us a call at (803) 254-7801.
|Recommended: Yes
Great place to live — Nice apartments, super close to campus
Thank you, Anthony!
|Recommended: Yes
Could be a lot better — I don't hate the Lofts. The main issues come with how they built the facility the building materials are cheap and I can hear every person above, below, and beside me. The insulation isn't very good and you'll find the rooms so cold during winter. The kitchen doesn't have much counter space. There is no light in the living room. Overall, a dull place to live. This all stated, it has functioned well for me to just be a place to go back to and sleep at night. I wish it were a little bit better but I cannot complain too much. They have been quick with fixes and I do like the location to campus.
Hi Lauren, thank you for your recommendation and feedback! As always, if you have any questions or concerns please feel free to stop by by the Leasing Office or give us a call at (803) 254-7801.
|Recommended: Yes
The lofts are quirky but nice apartments — A lot of rooms don't have great insulation and a lot of windows were painted shut. You cant hear upstairs neighbors walking around but you can hear music or yelling if it is too loud, but it must be quite loud to hear it. The appliances are relatively new and work well and the furniture you can rent is decent enough for 30 a month. The outer edge rooms have large windows which is very nice.
Hi Simeon, thank you for your review and recommendation of The Lofts!
|Recommended: Yes
Good — Good location to school
Thanks for the review and recommendation!